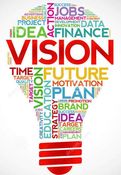 Our Vision
To create environments that promote security, confidence, responsibility and enjoyment while instilling confidence and comfort for all who are entrust in our services.

To help our employees develop the skills necessary to provide excellent care and give them the support and opportunities that are needed to grow and maintain the most professional service team in Northwest and Southern Ohio.

To help those we serve integrate into the world in a manner that assures safety and strengthens our community both through service projects and enriched diversity.

To manage our service in a responsible manner that compensates both employees and ownership fairly while ensuring future care.



---
What We Offer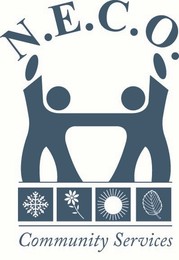 NECO provides a variety of programs and services that are tailored to the needs of each individual. We work in partnership with our clients'
network of support including family, friends, guardians, advocates, service
coordinators, supervisors, peers, and support staff. We encourage our clients to participate in their goals to promote skill acquisition, self confidence and independence.

Some of the Great Services That We Offer Include:

Program Coordination 24 Hour Support Team
Homemaker Personnel Care Services Residential Respite
Behavior Support Money Management/Payeeship Services
Medication Administration Non-Medical Transportation
Adult Day Services/Vocational Habilitation Leisure Activities
---
Our History
NECO is a supported living organization that started services to the first individual in July of 2005. One of the founders, Melissa Miller, graduated with a bachelor's degree in special education from the University of Toledo. Thus with years of experience working with individuals in the DD field she decided that she could take all of her experiences, both good and bad, and make a difference in the lives of individuals with DD. And in July of 2005 when the opportunity was there NECO began providing services to their first individuals.

It is also important to know what NECO stands for – Networking Equal Care Opportunities. Networking is how we are able to coordinate the best care/services for individuals and having equal care opportunities for all individuals needing superior supported living services.

Other important milestones started coming in 2007 when NECO Adult Day Services opened up and started providing quality PAID supportive employment to individuals with DD. In 2010 NECO NMT started providing transportation services to and from adult day sites across the county. In 2011 NECO opened a respite home where those individuals who needed emergency/respite care could receive services. In 2012 NECO opened a second Adult Day Service. In 2016 the agency has expanded into Montgomery County.

If you would like more information please feel free to contact any member of our team!

.
Meet Our Team







Melissa Miller
Executive Director
Owner
Mmiller@neco-ohio.com

---









Bruce Anderson
Owner
Beanderneco10@yahoo.com

---









Amanda Byrd
Residential Director - Lucas County
Amathis@neco-ohio.com

---







​Joyce Crampton
Billing
Jcrampton@neco-ohio.com

---








Jason Miller
ADS Director - Montgomery County
Owner
Behavior@neco-ohio.com

---











​Ernest Easley
ADS Director - Lucas County
Eeasley@neco-ohio.com



---









Cathy Amburn
Quality Assurance Director - Lucas County
Camburn@neco-ohio.com

---